Description
SNI Certified G550 Anti Finger Galvalume Steel Strip Coils
Zinc Aluminium Coated Steel Coil
Anti Finger Galvalume Steel Strip Coils has a unique smooth, flat and gorgeous star flower, and the base color is silver white. The special coating structure makes it have excellent corrosion resistance. The normal service life of the galvalume sheet can reach 25a, the heat resistance is very good, and it can be used in a high temperature environment of 315 ° C; the adhesion between the coating and the paint film is good, and it has good processing performance, which can be punched, sheared, welded, etc.; The surface conductivity is very good.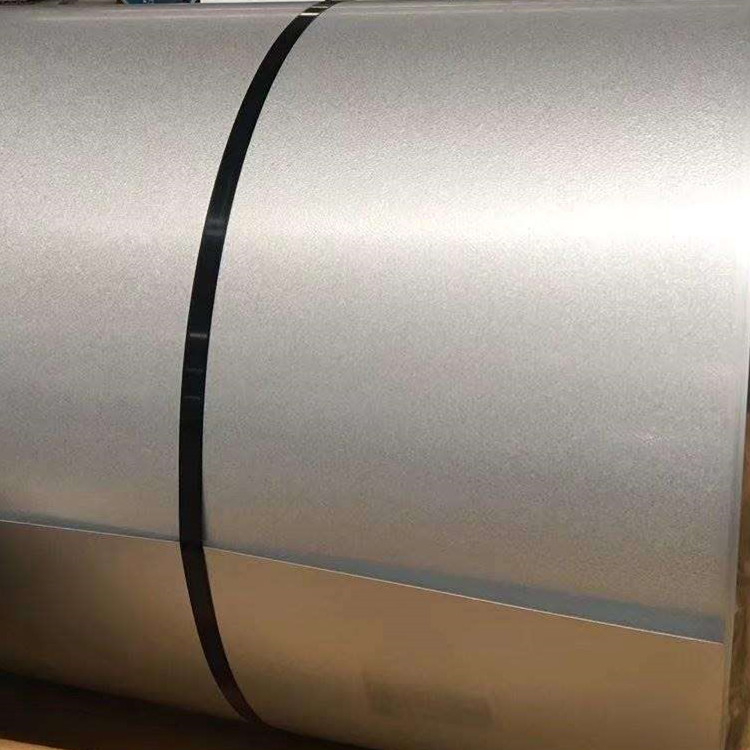 Xino Steel Galvalume Steel Coil coating composition consists of 55% aluminum, 43.4% zinc, and 1.6% silicon, respectively, by weight. The production process of galvalume steel sheet is similar to that of galvanized steel sheet and aluminized sheet, and it is a continuous molten coating process.
SNI Certified G550 Anti Finger Galvalume Steel Strip Coils Properties
1. Heat reflectivity:
The thermal reflectivity of galvalume steel sheet is very high, twice that of galvanized steel sheet, and people often use it as a thermal insulation material.
2. Heat resistance:
Galvalume steel plate has good heat resistance and can withstand high temperature of more than 300 degrees Celsius, which is very similar to high-temperature oxidation resistance of aluminized steel plate.
Corrosion resistance:
The corrosion resistance of galvalume steel coil is mainly because of aluminum, the protective function of aluminum. When the zinc is worn away, the aluminum forms a dense layer of aluminum oxide, preventing corrosion-resistant substances from further corroding the interior.
3. Economical:
Because the density of 55%AL-Zn is lower than that of Zn, the area of the galvanized steel sheet is more than 3% larger than that of the galvanized steel sheet under the same weight and the same thickness of the gold-plated layer.
4. Easy to paint
The galvalume sheet has excellent adhesion to the paint and can be painted without pretreatment and weathering.
The coating adhesion of the gold-plated layer of galvanized steel sheet is relatively good, so it can be directly coated on advertising boards and general-purpose boards without pre-treatment such as Weathering.
5. Galvalume steel sheet has a gorgeous surface of silvery white.
6. Galvalume steel sheet and galvanized steel sheet have similar processing performance and spraying performance.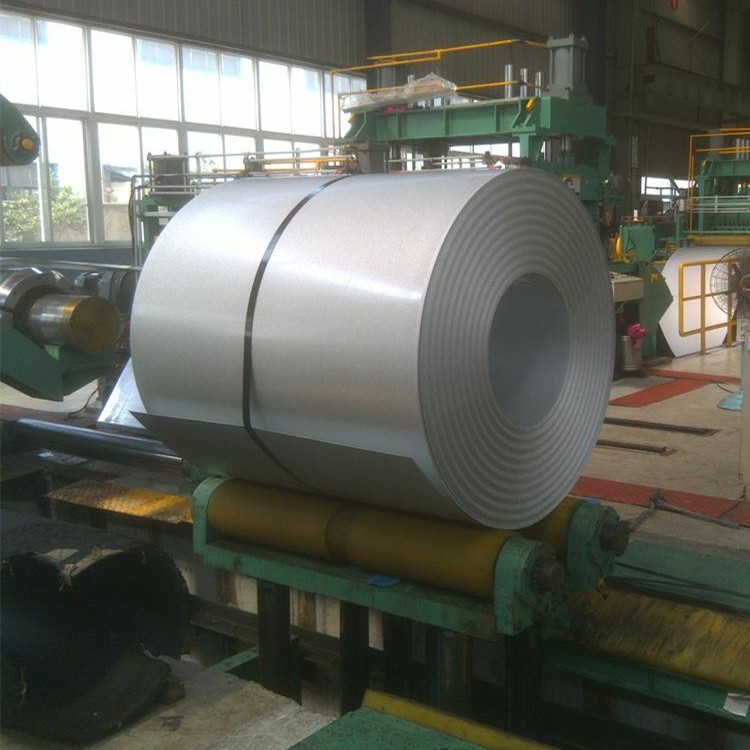 SNI Certified G550 Anti Finger Galvalume Steel Strip Coils Application
Construction: Roofs, Walls, Garages, Acoustic Walls, Plumbing and Modular Houses, etc.
Automotive: mufflers, exhaust pipes, wiper attachments, fuel tanks, truck boxes, etc..
Others: Thermal insulation cover, heat exchanger, dryer, water heater, etc.
Export seaworthy packing:
Inside package:Water proof paper + Inhibitor film
Outside package:Steel sheet cover + Steel edge protectors + Sufficient steel straps
Customized according to the need to develop different ways.
Port:Tianjing/Qingdao
Delivery Time:15 -20 work days.


 G550 AZ50 Zinc Aluminium Coated Steel Coil Our Project
Construction industry:Galvalume Steel Strip Coils is processed into corrugated Roofing Sheet or sandwich panel with polyurethane, rock wool and other materials, which is used to build the roof, wall and door of industrial and commercial buildings such as steel structure workshop, airport, warehouse, freezer, etc. Especially the color coated steel plate activity room has the advantages of light weight, high strength, heat insulation, beautiful and durable, which is a high-grade building integrated with building and decoration, and the installation is fast.As shown in the picture.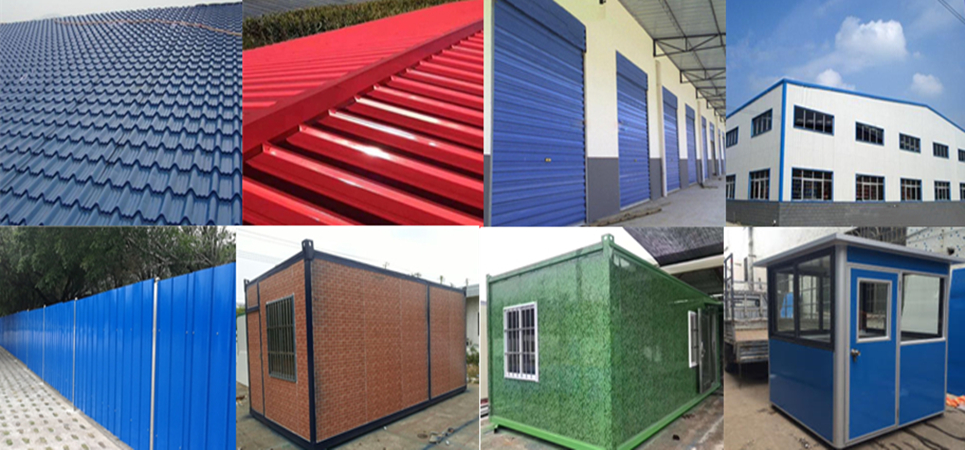 Home appliance: Galvalume Steel Strip Coils is generally based on galvanized and cold plate, which is used to produce refrigerator, large air conditioning system, freezer, bread maker, furniture, etc.

Transportation industry:Galvalume Steel Strip Coils is mainly used galvanized and cold plate as the substrate, mainly for oil pan, automotive interior parts, etc.Bright color, in line with traffic safety standards.

OUR CERTIFICATE