Description
Corrugated Metal Pipe
Corrugated metal pipe is available in a variety of corrugations and wall thicknesses in diameters up to 144".  And corrugated metal pipe (CMP) is available in several protective coatings to provide design service life, while aluminum pipe does not require protective coating. These choices allow designers to economically match the best material to the site conditions.
Corrugated metal pipe (CMP) and spiral rib pipe are available in four different material types to economically meet the environmental and service life conditions defined for each installation.
China Xino Steel is one of the leading independent producers of CMP  in China, and we are committed to always provide the best products and services for our customers at competitive prices. if you need corrugated metal pipe price, pls contact with me, my email is Zed@xinosteel.com.
Corrugated Metal Pipe Material Options
The material option for corruagted metal pipe is galvanizedinclude  steel, aluminum alloy, Asphalt-coated galvanized steel, polymer coated steel.
Aluminum Alloy (minimum service life of 75 – 100 years)
The core material for aluminum alloy pipe is specially formulated to resist the effects of corrosion and abrasion. Corrosion resistance is further improved by cladding each surface of the core with a higher grade aluminum alloy that totals 10% of the total sheet thickness.
Asphalt-Coated Galvanized Steel
A uniform coating is applied to the interior and exterior of the pipe to increase the service life of galvanized CMP.
Galvanized Steel (minimum service life of 50 years)
The traditional galvanized CMP is produced from steel coil with a two-ounces per square foot zinc coating.
Polymer Coated Steel (minimum service life of more than 100 years)
A 10-mil polymer film is laminated over each side of a galvanized steel coil to create the premier coating available today. The protective film is a tough, rugged polyolefin laminate that provides galvanized CMP with a durable barrier that exceeds the corrosion and abrasion resistance of all other coatings with the added feature of providing a 100-year service life.
Corrugated metal pipe has been the drainage pipe of choice for engineers and project specifiers for over 100 years.  With its various coatings, corrugation patterns, and steel thicknesses CMP provides the predictable strength, durability, and value that today's projects require.  No other pipe material on the market today can match CMP's versatility and value.  Whether your project has fill heights in excess of 100′, service life requirements of 100 years, or extreme site and environmental considerations- CMP IS THE ANSWER
Main advantages:
1. Strong adaptability to foundation deformation and low project cost;
2. The construction period is short, mainly assembly construction;
3. Large construction equipment is not required on site, which is convenient for installation;
4. Reduce the amount of water coagulation and sand;
5. The bellows has high rigid strength, reasonable structural stress and uniform load distribution.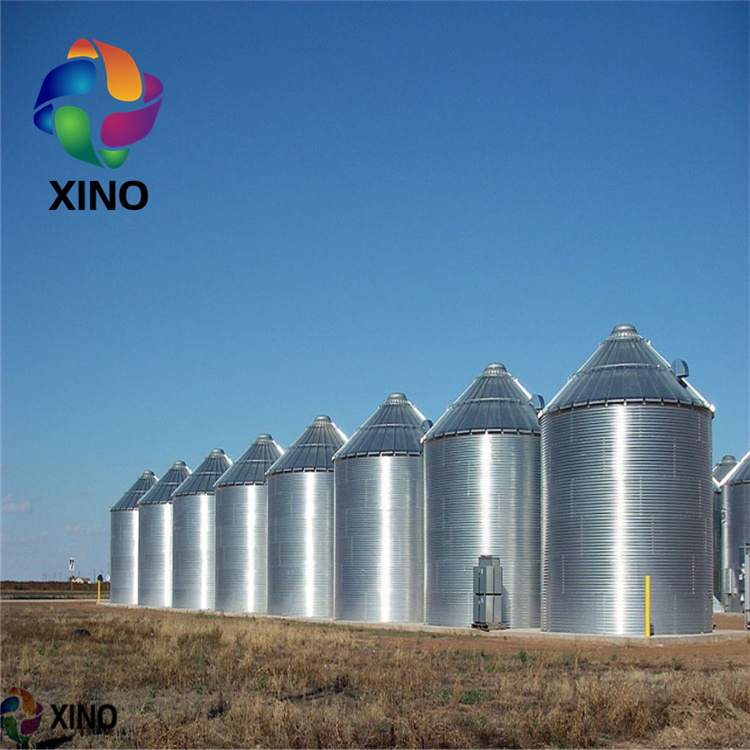 Galvanized corrugated metal pipe Main advantages:
1. Low cost. Canvas culture pond has the characteristics of high wear resistance, tear resistance, durability and convenient maintenance.
2. The disassembly and assembly is simple and convenient. There is no need to dig ponds and build ponds. It is easy to clean and saves manpower and material resources.
3. The galvanized sheet material has the characteristics of longer service time, not easy to rust, sunscreen and so on.
4. Build above the ground to prevent rainwater from entering the fish pond and improve the success rate of aquaculture.
5. The maintenance is convenient and the cost is low. Each water tank is independent. One water leakage will not be affected, and the others can be repaired with glue or canvas fragments.
6. The terrain requirements are also low, and the size and shape can be built flexibly.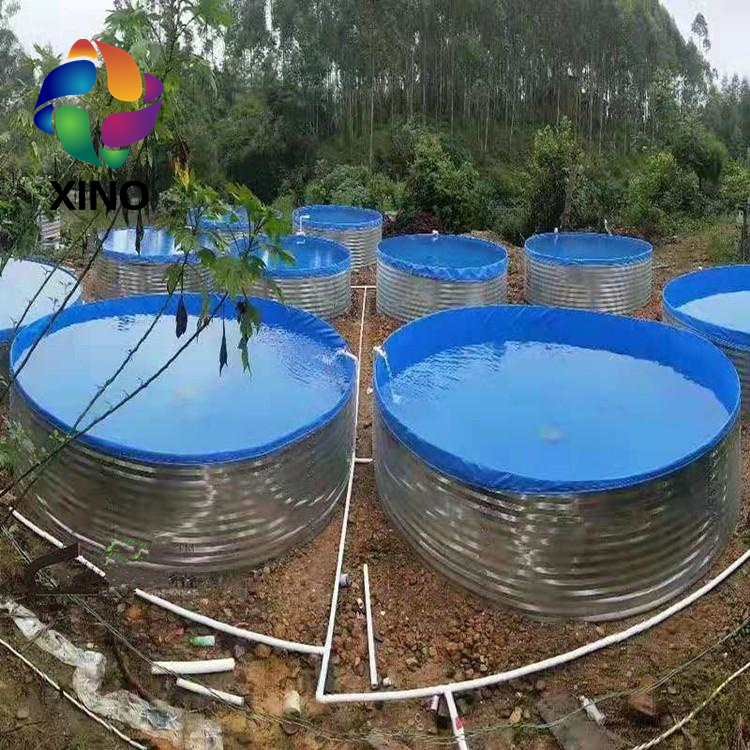 Corrugated steel culvert pipe to Kenya and South Sudan Application:
Culvert pipes for highway, railway, bridge, drainage facilities, tunnel lining, pipeline protection, sightseeing corridor, etc.;
Silos for Grain, Corn, Soybean, Soybean meal, Wheat, Barley, Sorghum, Sawdust, Biomass Pellet, Feed Industry , Oil Plat Industry, Port Industry, etc.;
Water Tanks for Water storage, Aquaculture, Swimming pool, etc.
This photo shows galvanized steel corrugated sheet used to galvanized steel water tanks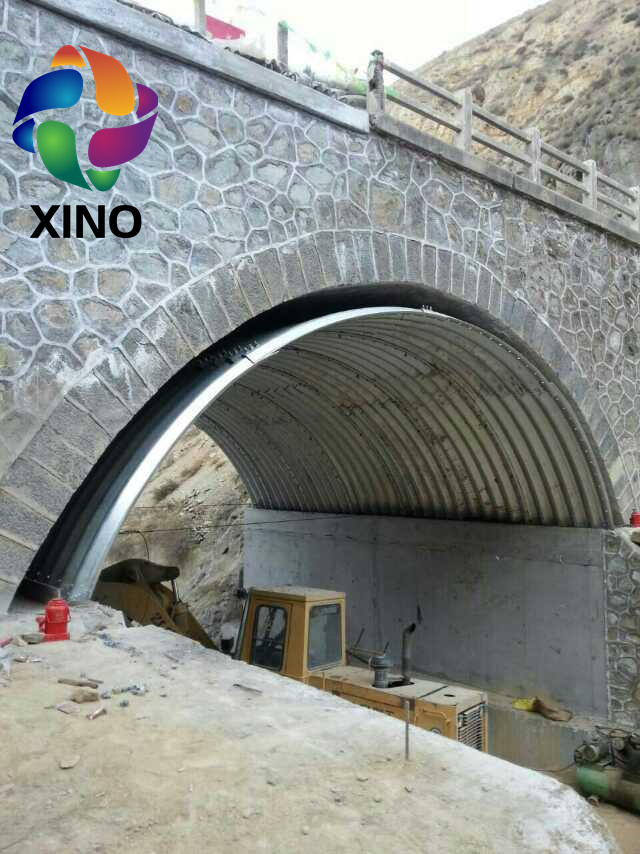 In drainage systems,  corrugated metal pipe provides years of durability, making it the material of choice for culverts, storm sewers, spillways, subdrains, underpasses, conveyer conduits, service tunnels, detention chambers and recharge systems. As a result, the strength and integrity of soil/steel structures are almost unlimited.
Corrugated metal pipe is available in various shapes and sizes to meet several kinds of drainage, sewer and transportation needs. Moreover it can be fabricated to exact specifications. The round pipe standard size ranges from 6 in. to 26 ft. (150 mm to 8 m) and is available in larger sizes. Pipe arches, long span structural plate arches, and box culverts are available in many combinations of rises and spans. Pipe arches have been used with and without stiffeners for spans of 80 ft. (25m) and 110 ft. (33.5 m), respectively.
Corrugated Metal Pipe Package
The corrrugated metal pipe is foled together in container with PVC film waterproof, and one 20′ container can load about 27 tons CMP.
OUR CERTIFICATE
Corrugated Steel Pipe Links